Geared motor component machining
INODEC is active in the manufacture of geared motor components.
The geared motor components are found in many sub-assemblies; windscreen wipers, household appliances, gates, lifts…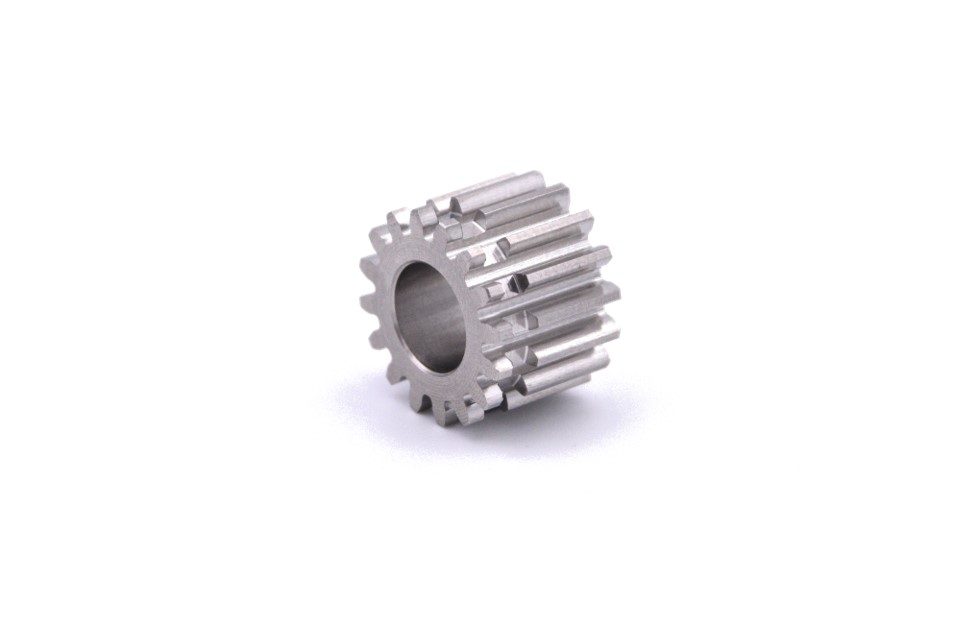 Diameter from 5mm to 80mm

Production range: 500 to 20,000 and more

Material: steel, pre-treated steel, brass,…
For machined parts of the geared components sector, we can carry out several specific services in-house.
Our equipment and expertise enable us to offer you hard turning, broaching and also in-house cutting services.
We also provide assembly services on request.
Part names : Cogs, gears, axes, …
Additional services for geared component parts projects
Through our network of local subcontractors, we can offer you any additional services you may require:
Precision trimming
High capacity broaching
Heat treatment: Hardening, tempering and or induction hardening, nitrocarburizing
Grinding
Surface treatments: zinc plating, chrome plating, laser etching, cataphoresis
Our additional services are tailored to your specifications.