Precision parts for the fluid distribution sector
Established in the field of fluid distribution, we offer you subcontracting of machined parts for various sectors such as pneumatic distribution, hydraulics, gas, fuel, etc.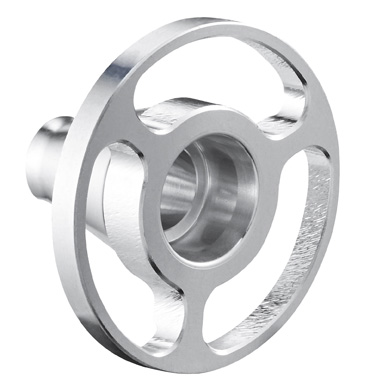 Ø5mm to Ø80mm in bars and tubes
up to Ø400mm 

500 to 200 000 parts and more

Steel, stainless steel, brass,…
Machined parts for the valve and fluid industry
We machine
parts
for
fluid control
ranging from
Ø5mm to Ø80mm
in bars and tubes.
We can machine a length of up to 400mm depending on the required diameter.
According to your needs, our production runs vary from 500 pieces to 200,000 pieces and more.
Machined materials in the fluid and air distribution sector
Our expertise in the
fluid industry
allows us to machine all types of materials in our production workshop.
Steel (42CrMoS4, 35MV6, …)
Stainless steel
Brass
Titanium
Inconel
Aluminium
We have a specialist knowledge of materials that are challenging to machine.
Our related services specific to the fluid sector
Specialised in machining and screw-cutting, we can also offer you, depending on your projects, an in-house assembly service.
Rigorous inspections are carried out throughout the manufacturing process of your parts.
Additional services for your fluid control machining projects
Via our network of subcontractors, we also provide additional services such as:
finishing: tribofinishing, deburring
heat and surface treatment
specific surface treatments: Dri-Loc, Teflon, pre-applied braking products, coatings, etc.
laser etching