Part manufacturing for the hydraulic sector
As a manufacturer of precision parts for the hydraulic sector, INODEC guarantees you a quality production.
Thanks to its extensive knowledge of the constraints within the hydraulic sector, INODEC has a perfect command of surface finishes, watertightness and the absence of burrs; essential criteria for hydraulic parts.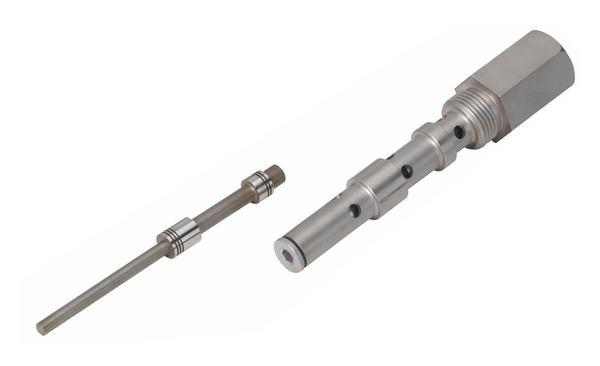 500 to 200 000 pieces and more

Manufacturing of hydraulic parts
We make parts for the hydraulic sector from Ø5mm to Ø80mm and more. Our machinery allows us to manufacture medium and large batches. We can meet your specific needs for hydraulic parts such as :
Fittings
Valves
Reducers
Bodies
Spacers
Valves
Plugs
Shafts
Pistons
Additional services for your hydraulic turned parts
For the
machining of your hydraulic parts
, we carry out
assembly
and 100% functionality testing in our workshops, according to your specifications.
Also, in order to meet all your project requirements, we offer finishing operations such as broaching, deburring, grinding and honing.
We have selected and accredited a network of local subcontractors with whom we have been working for many years. We can therefore offer you heat and surface treatments.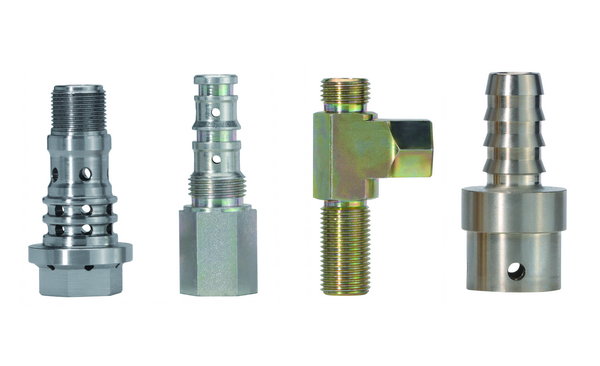 From manufacturing to shipping
In order to guarantee the characteristics and appearance of your parts, we can offer you suitable packaging.
Bulk packaging of your parts, in rows or individually packed, are all possible on request. We can also provide packaging in kits.