Our permanent objective: to ensure zero defects thanks to permanent control and monitoring throughout the manufacturing process of our parts.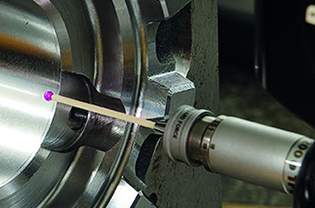 In order to guarantee services that meet your expectations, INODEC is fully committed to:

Responsiveness & compliance with deadlines
INODEC is dedicated to providing its customers with quality services in the shortest possible lead times

Quality
Compliance with quality standards and customer requirements is of paramount importance to us. INODEC is equipped with state-of-the-art machinery meeting the most demanding requirements: Tridimensional, Keyence, Contractor…

People
With a corporate culture that focuses on human interaction, INODEC strives to build a sustainable and ethical relationship for both its customers and personnel.

Environment
The preservation of the environment is no longer a choice, it is a necessity. For some years now, INODEC has been committed to mitigating its environmental impact through the implementation of tangible actions.
INODEC, ISO 9001 V2015 certified company
ISO 9001 V2015 certification was awarded to INODEC in 2018.