Machining of parts for the rail industry
Our expertise along with our machinery allows us to position ourselves in the production of turned parts for the railway sector.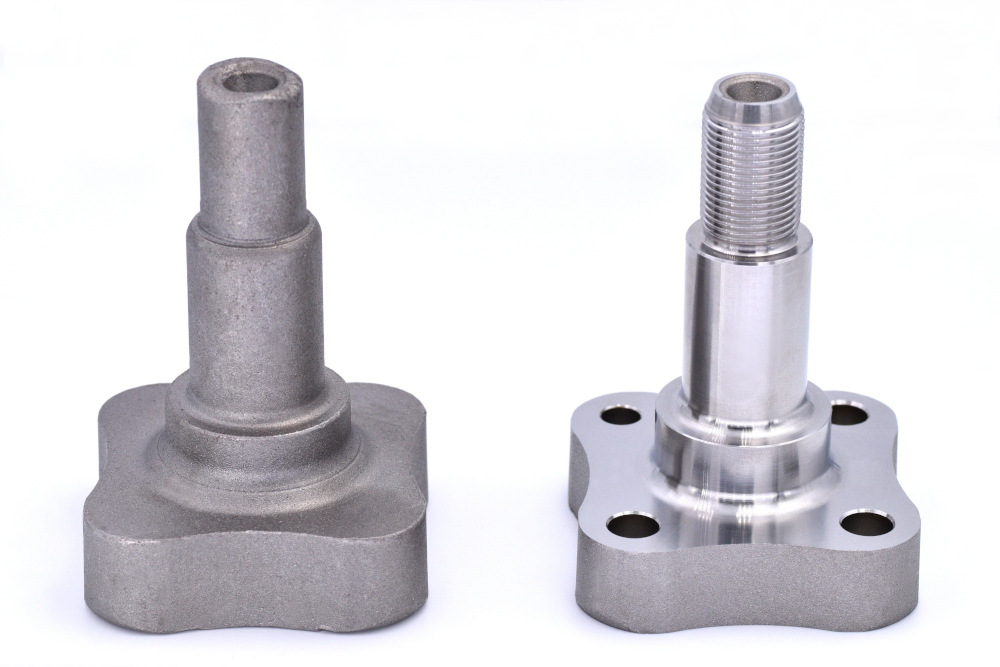 from Ø10mm to Ø80mm in bars or tubes
from Ø80mm to Ø240mm in billets

500 to 80 000 parts or more

Steel, Stainless steel, brass,…
Our machined parts dedicated to the railway sector
We produce
medium and large batch volumes
ranging from
500 parts to 80,000 parts
or more.
Our machining capability allows us to machine parts for the railway industry in sizes ranging from Ø10mm to Ø80mm in bars or tubes.
We can also machine billets from Ø80mm to Ø250mm with automatic loading solutions.
Machined materials for the railway sector
We machine all metals for the manufacture of parts for the railway sector:
Structural steels

S235JRC (1.0122 / A37 / E24 / ST37)
S355J2C (1.0579 / E36 / ST52)
C45 (1.0503 / XC48 / C45) …

Steels for hardening and tempering

C35R (1.1180 / XC38 / C35)
42CrMoS4 (1.7227/42CD4/42CrMoS4) …

Carburizing steels

16MnCrS5 (1.7139 / 16MC5 /16MnCr5)
20MnCrS5 (1.7149 / 20MC5 / 20MnCr5) …

Free cutting steels for hardening

36SMn14 (1.0764 / 35MF6 / 35S20)
44SMn28 (1.0762 / 45MF6.3 / 45S20) …

Pre-treated steel
Alloyed steels
Austenitic stainless steel

X8CrNiS18-9 (1.4305 / Z8CNF18-09 / 303)
X2CrNi18-9 (1.4307 / Z2CN18-10 / 304L)
X2CrNiMo17-12-2 (1.4404 / Z3CND17-11-02 / 316L) …

Ferritic stainless steel

X8Cr17 (1.4016 / Z8C17 / 430) …

Non-ferrous: brass, copper

CuZn36Pb3 / CW603N
CuZn39PB2 / CW612N
CuZn39PB3 / CW614N
CuZn37Mn3Al2PbSi / CW713R
CuBe2…
Our associated services specific to the railway sector
We are equipped with NC headstock and sliding headstock machines on our 4700m² site.
We also have an in-house high-precision, high-stability machine that enables us to offer you the specific process of hard turning (machining of hardened materials).
We dispose of an inspection laboratory equipped with the latest generation of measuring instruments: 3D, Keyence, Roundtest….
Additional services for your machined railway parts projects
Thanks to our location in the heart of the Arve Valley, we have selected a network of local subcontractors with whom we have been working for many years.
We can therefore offer you additional services:
Tribofinishing
Deburring
Grinding
We can also provide heat and surface treatments.